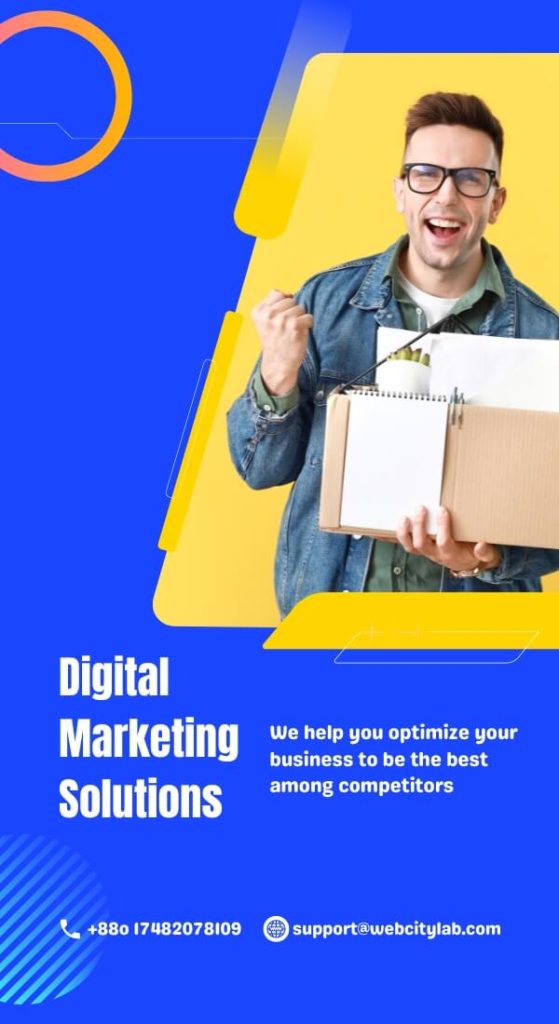 Welcome to Web City Lab, a premier web design and development company committed to delivering exceptional online solutions to businesses worldwide.
With years of experience and expertise, we have been helping businesses establish their online presence, generate more leads, and improve their bottom line.
At Web City Lab, we believe in innovation, creativity, and quality. Our team of skilled professionals is dedicated to providing custom web solutions that not only meet but exceed our clients' expectations. We take pride in staying up-to-date with the latest technologies and trends in the industry, ensuring that our clients' websites are always cutting-edge and ahead of the competition. Our range of services includes web design, web development, e-commerce solutions, search engine optimization, social media marketing, and more. We work closely with our clients to understand their unique needs and tailor our services to their specific requirements.
At Web City Lab, we are committed to providing exceptional customer service, delivering projects on time and within budget, and ensuring complete satisfaction. Our goal is to help our clients succeed online, and we achieve this by providing the highest quality services and solutions that help them achieve their business objectives.
Thank you for considering Web City Lab for your web design and development needs. We look forward to working with you!
At Web City Lab, we understand that your website is the online face of your brand. It represents your values, showcases your products or services, and communicates your unique selling proposition to the world. Our dedicated team of talented designers, developers, and digital strategists work collaboratively to create custom web solutions that align perfectly with your vision and goals.
Our design philosophy revolves around creating visually striking websites that leave a lasting impact on your visitors. We blend aesthetics with usability to deliver a captivating user interface that not only engages your audience but also enhances their overall browsing experience. From sleek and modern designs to vibrant and interactive layouts, we tailor each website to reflect your brand's identity and create a seamless brand experience.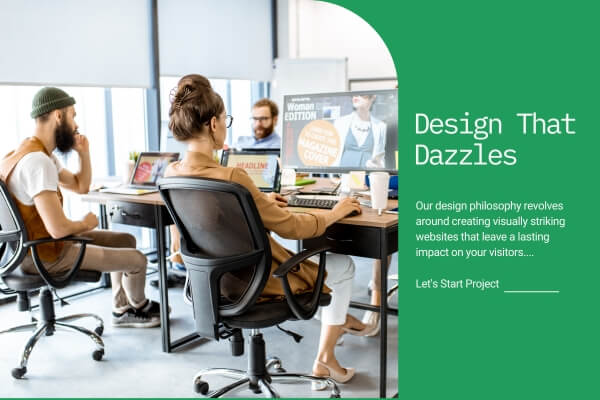 Development with Precision:
Our skilled developers are masters of their craft, proficient in the latest technologies and frameworks. Whether it's a responsive website, an e-commerce platform, or a complex web application, we have the expertise to bring your ideas to life. We meticulously code every element, ensuring optimal functionality, fast loading times, and compatibility across devices and browsers. Our websites are built with scalability and future growth in mind, empowering your business to evolve and adapt effortlessly.
We don't just create websites; we deliver holistic web solutions. Our team takes a strategic approach to understand your business objectives, target audience, and industry landscape. Armed with these insights, we develop tailored strategies that maximize your website's performance, drive traffic, and boost conversions. From search engine optimization (SEO) to content management systems (CMS), we integrate the right tools and techniques to optimize your online presence and elevate your digital footprint.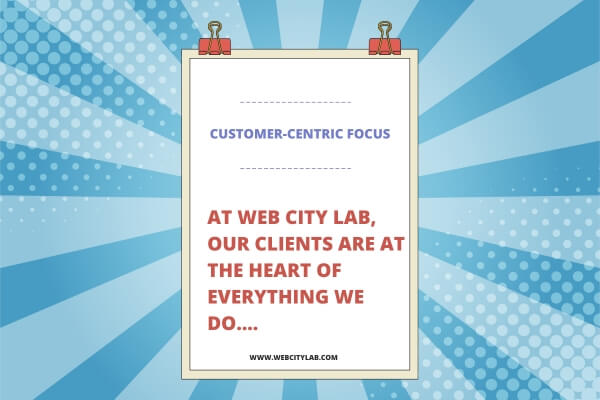 At Web City Lab, our clients are at the heart of everything we do. We believe in building strong and long-lasting relationships based on trust, transparency, and effective communication. Our dedicated project managers ensure that you are involved at every step of the process, providing regular updates and seeking your feedback to ensure we're aligned with your vision. We value your time and budget, delivering projects on schedule and within the agreed-upon budget, without compromising on quality.
Discover the Web City Lab Difference:
Choose Web City Lab as your website design and development partner and unlock the true potential of your online presence. With our passion for excellence, innovative solutions, and unwavering commitment to your success, we are ready to bring your digital dreams to life. Join hands with us today and embark on a transformative journey to digital success!